Our Blog
Why Is Venous Disease Monitoring Vital, and How Can GLMI Assist?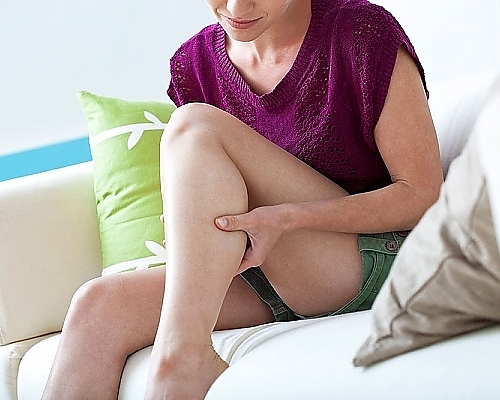 Venous disease, encompassing a range of conditions related to the veins, affects millions of people every year. While some of its manifestations can be benign, others may lead to severe health complications. Great Lakes Medical Imaging (GLMI) is at the forefront of venous disease monitoring in Western New York, offering state-of-the-art diagnostic and treatment solutions. But first, let's understand the significance of venous disease monitoring and how GLMI plays an instrumental role in this area.
1. The Importance of Monitoring Venous Disease:
Prevention of Complications: Chronic venous insufficiency, if left untreated, can lead to conditions like varicose veins, skin changes, ulcers, and even blood clots. Monitoring ensures timely intervention.
Assessing Disease Progression: The progression of venous diseases can be slow but steady. Regular check-ups allow healthcare professionals to track any changes and adjust treatment plans accordingly.
Symptom Management: Many venous diseases manifest symptoms that can significantly impact daily life. Regular monitoring can help in symptom management, improving the patient's quality of life.
2. How GLMI Provides Comprehensive Venous Disease Care:
Advanced Imaging Techniques: GLMI boasts cutting-edge imaging technologies such as Duplex Ultrasound, essential for visualizing blood flow in veins and pinpointing any abnormalities.
Specialized Expertise: Our team of interventional radiologists and vascular specialists are well-versed in the nuances of venous diseases, ensuring patients receive the highest standard of care.
Minimally Invasive Treatments: GLMI offers various minimally invasive treatments for venous conditions, resulting in quicker recovery times and minimal discomfort.
Patient-Centered Care: Recognizing the discomfort and anxiety venous diseases can cause, GLMI is dedicated to providing a soothing environment where patients feel heard, understood, and cared for.
Education and Awareness: At GLMI, we believe in empowering patients with knowledge. Our specialists take the time to educate patients about their conditions, treatment options, and preventive measures.
3. Continuous Engagement with Patients:
Venous diseases often require long-term care. GLMI's approach is not just about treating the condition but forming a lasting partnership with patients. Regular check-ins, follow-up appointments, and continuous engagement ensure that patients are always on the optimal path to health.
4. Community Involvement:
GLMI's commitment extends beyond the clinic. By organizing and participating in awareness drives, educational workshops, and support groups across Western New York, we aim to bring the topic of venous health to the forefront, ensuring the community has access to the right resources and information.
5. Collaborative Approach:
We understand the importance of an integrated healthcare approach. Therefore, GLMI collaborates closely with other healthcare providers, ensuring a seamless continuum of care for patients.
In Conclusion:
Venous diseases, while common, can have a profound impact on an individual's health and well-being. Monitoring these conditions and seeking timely intervention can be the difference between quick recovery and long-term complications. For residents of Western New York, Great Lakes Medical Imaging emerges as a trusted partner in this journey, offering unparalleled expertise, technology, and care.
If you or a loved one requires assistance with venous disease monitoring or treatment, do not hesitate to reach out to GLMI. We're here to guide, support, and ensure you receive the best possible care.
Disclaimer: This blog article is for general informational purposes only and should not be construed as professional medical advice. Always seek the advice of your physician or other qualified health provider with any questions you may have regarding a medical condition.
---
‹ Back